Primetech have launched Portable UV sterilizer, Vray on August 25, 2017 in Kickstarter.
Vray is the first UV sterilizer developed to decontaminate all object and surface. Short-wave UV-C light has been commonly used in the sterilization of medical appliances, food and water since the mid-20th century. However, Vray is the optimized device to apply this technology to everyday household belongings while integrating the necessary safety features to accommodate everyday use.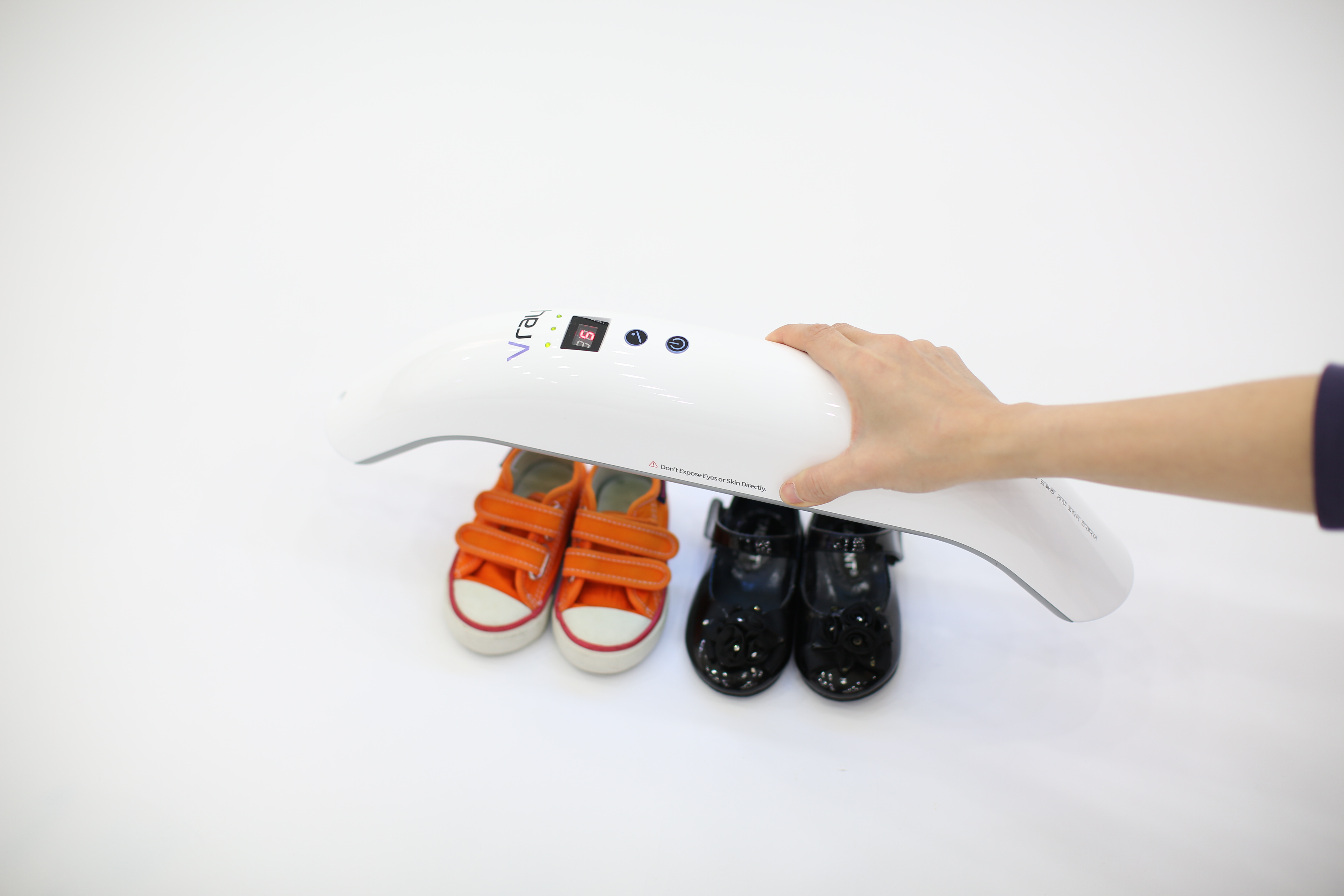 ▲ The first portable UV sterilizer, Vray (Photo by Primetech)
You may be shocked by how many Bacteria, Germs and other Micro-organisms live on your everyday belongings. Even in a well-cleaned home, these micro-organisms are hard to detect as they are invisible to the human eye.
Equipped with a rechargeable battery, Vray can be used for three hours with one full charge. Cordless and lightweight at 495 grams(1.09lb), Vray's portable design allows for sterilization anywhere around the home, car or office.
▲ Vray's Portable Design (Photo by Primetech)
Also capable of hands-free operation, Vray's curve allows for 5 cm of space beneath the UV-C light. This 5 cm distance is the ideal range for optimized sterilization effect. Designed to maximize sterilization in a short duration, eradicate germs effectively with Vray.
Vray's enhanced sterilization is provided through a high reflectivity anodized aluminum that directs and focuses Philips-certified UV-C lamps with scientifically proven germicidal effect. And Vray's sterilization area enlarges the further you pull Vray away from the object. Sterilization area is marked by the spread of Vray's soft blue light. Sterilize even large objects in seconds with Vray.
Due to the high-intensity of UV-C wavelengths, direct exposure to humans or animals for excessive periods of time can be harmful. Vray prevents exposure to the skin and eyes with patented safety features to ensure exposure only to the sterilization target area.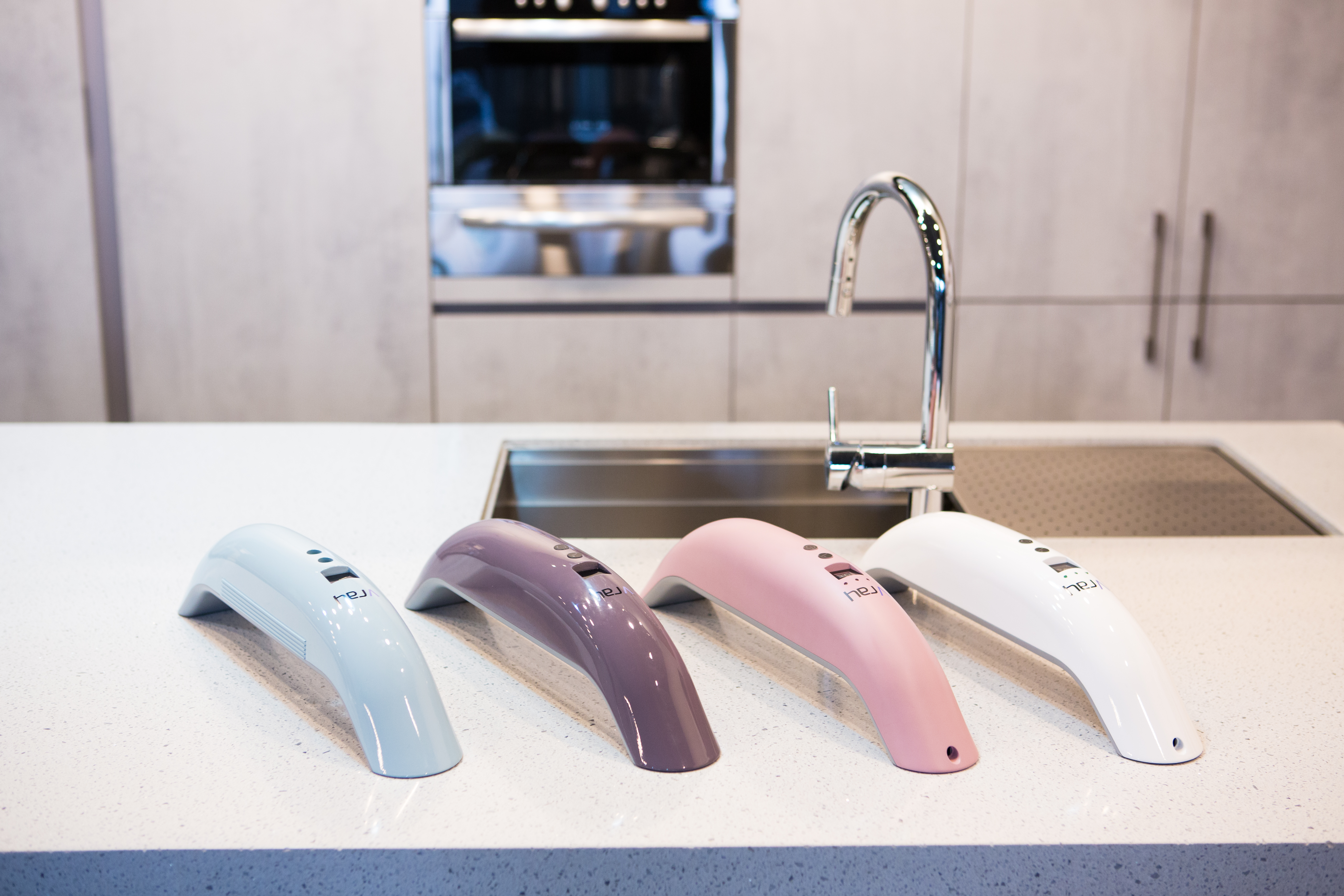 ▲ Vray's various colored design (Photo by Primetech)
Vray is selling for 89dollars only in Early bird section. If you purchase Vray through Kickstarter, it will be delivered in November 2017.